Leading Sydney Web Design and Development Company. We design and build the fastest loading and highest converting websites in Sydney and Australia.
Your website has a job to do.
If your website is not created in a very specific way, it will not do its job.
We are obsessed with Marketing psychology and conversion rate best practices. We put everything we have learned into your website, so it can do its job well.
Our websites are beautiful, yes.
But if it does not convert visitors into paying customers… there is just no point.
We have studied 1000's of heat maps and tested 100's of marketing hacks.
With the use of advanced coding techniques to enhance page speed, aesthetics to increase conversions through heuristics, and high converting strategies we can build a website for you that will have the highest conversion rate in your industry.
Our process is streamlined and straightforward, offering a seamless transition from your existing site, or even just a new business idea that you want to bring to life.
Trusted by Businesses Large and Small
Responsive Website Design (RWD) is a design technique that allows for multi-device responsive websites.
The site will automatically scale to any screen size on any device. With approximately 50% or more of all web searches being performed on mobile devices these days, this website design technique is becoming more and more essential.
We will help you gain an advantage over your competitors by having parallax animation and a better viewing experience, making it easy for your visitors to read and navigate your site with no panning, scrolling or resizing. This also helps to significantly reduce your website's bounce rate thereby increasing the results you will get from your SEO or Adwords campaign.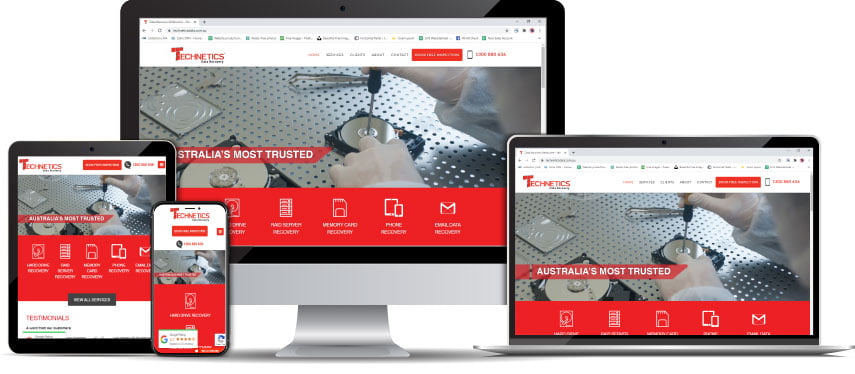 E-Commerce Websites
Over
67%
Aussies Shop Online
Over
1,000,000
Online Transactions Every Week
Over
$28.6B
Aussies Spend Online Yearly
Australian Internet Advertising specialises in affordable and effective E-commerce websites that work. With all of the hard stuff already done by the software that we have employed, building a shopping cart site has never been more straight forward and affordable. Contact us if you would like a consultation in regards to pricing. Variable that will affect pricing is the number of products and shipping fee, zones and weights. No matter the scenario, there is a good chance we have done it before and know what to look out for.